As a valued Unlock Your Hip Flexors customers, I want to let you in on a secret.
Whether you have a good or a bad day completely
depends on just 10 minutes out of every day.
That's right.
Your energy, productivity and effectiveness at work, at home and in the gym...
... all hinge on the choices you make during this tiny window of opportunity.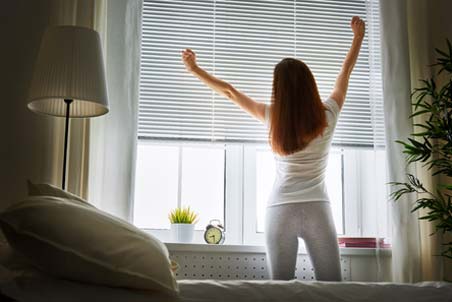 When is it? It's the FIRST 10 minutes after you wake up.
Start your day wrong and everything suffers. You wake up and stumble out of bed feeling tight, achy, groggy and slow. It can take you hours to start feeling normal again and loosen up.
Most people don't think they can do a thing about how they feel in the morning.
But they're wrong.
It is possible to wake up without the aches, pains and creaky joints. It is possible to step out of bed and, within minutes, feel like you're ready to go.
If you want to wake up with more energy, more vigor and feeling more refreshed, you need a morning routine.
But here's the thing…
Everything you've been told about
a morning routine is wrong
Everyone believes their morning routine is the right routine to kick off your day.
Try searching online for one. You'll see a bunch of guys showing you how to stretch your way to feeling more energized. Or force your body out of its post-sleep tightness with high energy moves. But there's a problem.
And it shocked me when I discovered this.
Most morning routines could be killing your back. Because most routines make this fatal mistake:
They force you to put a serious amount of stress on your lower back.
Here's why that's bad.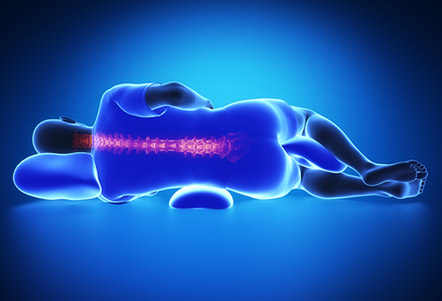 When you sleep, your back expands. With gravity no longer acting on your spine, it naturally relaxes and lengthens.
In this relaxed state, your back becomes vulnerable. If you apply pressure or stress to your spine when it's like this, it could result in injury.
That's why so many of these popular morning routines are risky. Follow them, and you put your back under stress. This dramatically increases the chance you'll do yourself damage.
Serious, permanent damage.
We've seen back problems caused by faulty routines, and we know how ineffective they were. So we turned to Rick for help.
He applied the same approach to the morning routine as he took with Unlock Your Hip Flexors. He created a simple, powerful exercise flow anyone could do that takes less than 10 minutes.
The result? The fastest, most effective way to feeling your best
in the morning EVER.